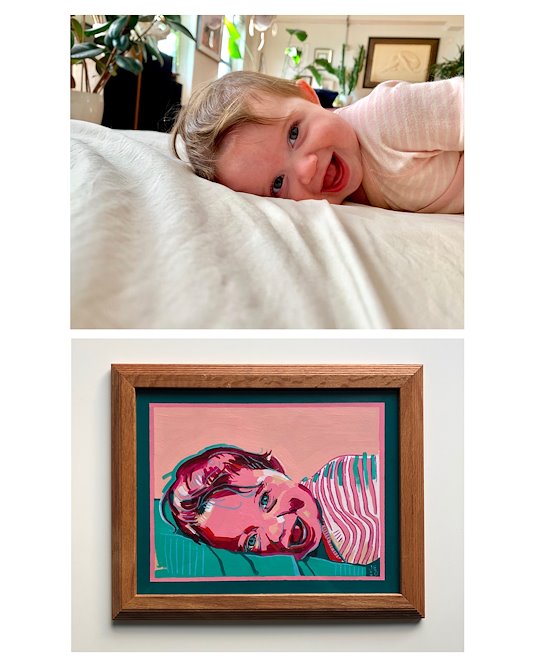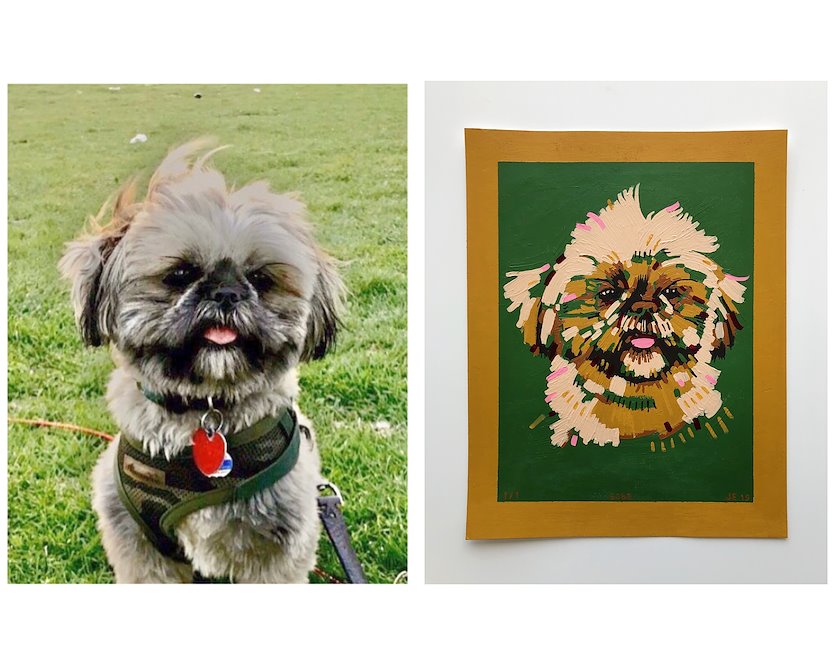 INFORMATION ON CUSTOM MIXED MEDIA PORTRAITS
Updated January 14, 2020
In late 2019, I began a project for custom mixed media portraits after some time thinking about how to ensure a high quality final piece without charging an outrageously expensive price for it. Currently, I am accepting commissions for custom portraits that will be created on watercolor paper using various media like oil paint, acrylic paint, oil paintstick, wax pastels, charcoal, etc. We will discuss what you'd like created (maybe a portrait of yourself, a friend, a child, a baby, a dog, a cat, whatever you'd like!), the layout, any materials you'd like to see used, and what colors you'd like to see included (or maybe not included).
I have included samples of work for past clients above. I am currently offering: 11" x 14" custom mixed media portrait paintings for $300. The price includes a vintage wood, ready-to-hang frame and domestic shipping. It is $250 if you do not want a frame. If you have a different size in mind, let me know! My hope is that if I am transparent about what the pricing is like for my "standard option" of an 11" x 14" piece, it will give you an idea of the cost if you wanted something smaller or larger.
Disclaimer: For full transparency, the custom mixed media portraits will be of whomever you like but the result will still be within my style of work as an artist (and you will love it, I promise!). That being said, for example, if you want your cat or dog painted in a tuxedo please contact and support an artist who paints cats and dogs in tuxedos.