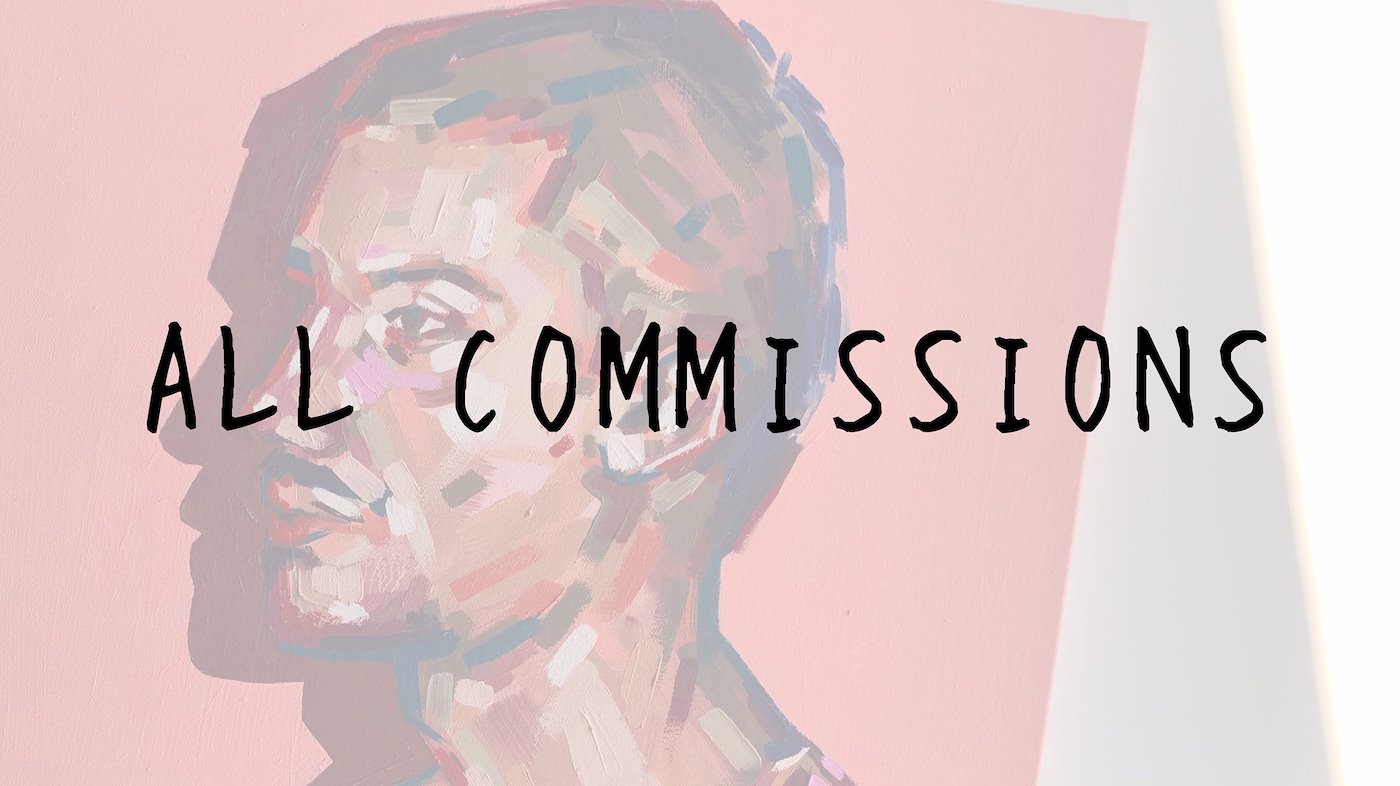 Updated January 14, 2020
PAINTING COMMISSION
A majority of my personal work consists of portraiture, mainly in oils on canvas. If interested, I do accept commissions for painted portraits. Send me a detailed email (joseph.d.eggleston@gmail.com) of what you are interested in having created and we can get things started.
CUSTOM MIXED MEDIA PORTRAIT ON WATERCOLOR PAPER
If you scroll down, the post beneath this one contains information about custom 11" x 14" mixed media portraits I am offering for $250 (includes domestic shipping).
CUSTOM DIGITAL ILLUSTRATION PORTRAITS
I began working digitally in 2018 to create studies of works I may want to later paint. Stemming from there, I started making illustration portraits of friends and family to practice on my anatomical drawing skills. It quickly developed into its own project entirely when I began working with clients who contacted me to create custom portraits for them.
If you are interested in having a digital illustration portrait created, I offer the following:
Portrait: $65
Baby portrait: $65
Pet portrait: $65
Double portrait / couples portrait: $100
Group portrait: pricing varies on party size
Detailed portrait / unique background portrait: pricing varies
SCROLL DOWN TO READ DETAILED INFORMATION ON THE DIFFERENT TYPES OF PORTRAITS OFFERED. If you have any questions or would like a quote, please email me (joseph.d.eggleston@gmail.com).
DISCLAIMER: All persons purchasing a custom illustration portrait are receiving a file via email that is to be used for personal copies only. Legal action will be taken on any person(s) reproducing the purchased illustrations for profit. Thank you for your understanding.